VIP launch & press conference
hosted by the Georgia Hispanic Chamber of Commerce
Thursday, July 1, 2021
5:30 - 7:30pm
[wpforms id="1162″ title="false" description="false"]
What Will Be Discussed?
---
How is technology affecting underrepresented communities?
How does current business practice influence tech products & businesses?
What do we need to do collectively and individually to take action to address inclusion?
Equality

is leaving the door open for anyone who has the

means

to approach it;

equity

is ensuring there is a pathway to that door for those who

need

it.

~ Caroline Belden ~
buildJUSTLY is a US-based non-profit whose mission is to build a better future for all by forging the path to Digital Justice.
Technology can be a barrier or the bridge to basic human rights in our country today. buildJUSTLY uses Customer Diversity & Inclusion (CD&I) to uncover hidden resilient growth opportunities while holding companies accountable for the impact their technologies have on our diverse population.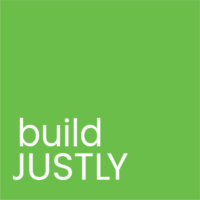 ---